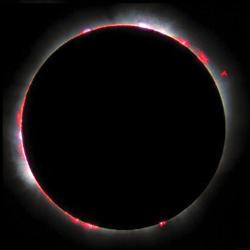 The solar eclipse caused charter requests to sky rocket
Trips to the eclipse
Air Charter Service (ACS) recently chartered a number of aircraft to enable stargazers to get a better look at the first total solar eclipse visible from the continental United States in nearly four decades. Its path passed from Oregon through 12 other states before finishing in South Carolina.
Richard Thompson, president of ACS Americas, comments: "We chartered a number of private jets from the East and West coasts of the US for keen stargazers to get the best views of the phenomenon. It is not the first time we have chartered aircraft for an eclipse; two years ago we flew 150 astronomers to Ternate, a small island in eastern Indonesia, where the best view was to be had."
On 21 August at 11.35 am, Jackson Hole in Wyoming was directly under the totality of the solar eclipse for two minutes and 20 seconds, with the partial eclipse lasting for over two and a half hours. The Jackson Hole valley includes Grand Teton National Park and is adjacent to Yellowstone National Park.
Increased eclipse-related travel requests resulted in record private jet and charter aircraft traffic at the Jackson Hole airport, over which the eclipse's centreline path of totality passed directly.
Resident brokerage New Flight Charters reported up to ten times the normal activity of private charter aircraft to and from the airport. "Right now, 18 August looks to be busier than Christmas Eve at the airport," said president Rick Colson in the lead up to the eclipse. "We knew this would be busy but the numbers we are seeing are amazing."
Contact details