Charter Broker is the leading magazine for business aviation charter professionals throughout the world, published bimonthly from February to December.
---

August 2016

Read online | Tablet edition | Search the news

Rio 2016 Olympics: faster, higher, stronger?

The build up to the Brazil World Cup in 2014 was not without problems, but this time around, Olympic preparations for air traffic, let alone construction projects, security and logistics, have followed a torturous path. As we go to print, the 2016 Games are already underway. We previously asked how ...

---
Don't miss our next issue: September 30, 2016 Sign up for our free news emails.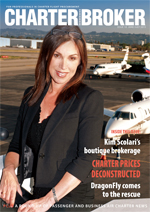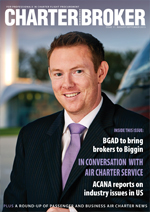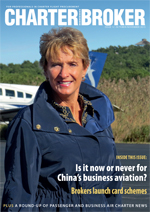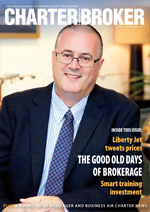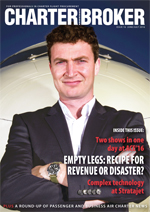 Interested in advertising? See our media brochure for more details.
The latest charter broker news releases
The latest charter operator news releases
Coastal Helicopters to serve Burning Man 2016
22/08/16: Southern California based Coastal Helicopters is set to provide luxury VIP helicopter charter flights to Burning Man 2016 aboard its large twin-engine Sikorsky S76 helicopter.
Sun Air Jets, Mayo Aviation and Priester Aviation renew ACSF Industry Audit Standard registration
19/08/16: The Air Charter Safety Foundation (ACSF) is pleased to announce that Sun Air Jets, Camarillo, CA, Mayo Aviation, Denver, CO and Priester Aviation, Wheeling, IL, have all renewed their status on the ACSF Industry Audit Standard (IAS) registry. "By renewing their standing on the IAS registry, they have demonstrated their pledge to high standards," said ACSF president Bryan Burns. "We congratulate them on their continued commitment."
VistaJet: demand for business travel remains strong despite global economic uncertainties
18/08/16: VistaJet, the global leader in business aviation, today announced that despite global economic uncertainty, it has delivered continued growth over the past six months, and had its biggest ever quarter in the three months to June 2016. Global flight traffic was up 23% in the first six months of the year, highlighting that corporations, business leaders and entrepreneurs are actively pursuing new opportunities to build and grow.