Charter Broker is the leading magazine for business aviation charter professionals throughout the world, published bimonthly from February to December.
---

October 2016

Read online | Tablet edition | Search the news

Broker accreditation: raising standards

Over time the ad hoc air charter industry has ceded to the demands of its major participants to improve the quality of business transacted by those involved in the operational side. Regulation has had a positive effect on safety....

---
Don't miss our next issue: November 25, 2016 Sign up for our free news emails.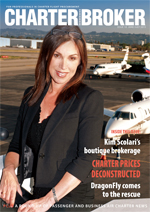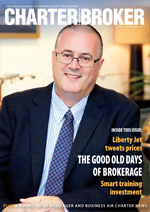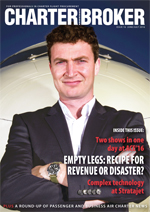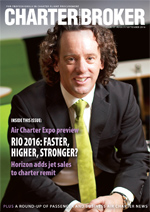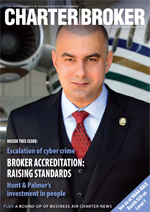 Interested in advertising? See our media brochure for more details.
The latest charter company job vacancies
The latest charter broker news releases
The latest charter operator news releases
Acropolis Aviation enhances in-flight cuisine with award-winning cookery school
27/10/16: Acropolis Aviation, one of Europe's leading luxury air charter companies, is delighted to be taking its in-flight dining experience for clients to an even higher level. It recently sent its cabin crew to Ireland's award-winning cookery school, Tannery, in the seaside town of Dungarvan, County Waterford, run by accomplished chef, Paul Flynn. Here they spent two days' intensive training at the super-modern school and, in a challenging MasterChef-style environment, learned the secrets and skills a top restaurant calls on to present delicious meals and how they can be adapted in flight. The course covered the art of plate and platter presentation, food pairing, oven management and seasonal menu ideas.
SilverArrow acquires majority share of PrivatAir in Switzerland
27/10/16: SilverArrow Capital, a UK based group of private investment firms focusing on industrial growth sectors, real estate and infrastructure projects supported by a leading global advisory and operations team, has acquired a majority stake (51%) in PrivatAir SA.
SaxonAir enhances diversity in fleet with addition of two new aircraft
26/10/16: Private aircraft operator and aviation service provider SaxonAir has continued its expansion and diversity following the addition of a further two new generation aircraft to its fleet.