Need to travel
by air at a
time to suit
your schedule?

Consult our
BROKER DIRECTORY
to make it happen
See our resources for air charter professionals

Operators

Over 3,000 air charter operators worldwide searchable by aircraft type and location

Find the right aircraft with our trip planner

Enter departure and arrival airports to see the aircraft and operators most suitable.
Such as this
Legacy 500


Fleet bulletin

Coming soon! Receive our almost-daily email listing fleet changes, new operators and charter news.
Charter Broker magazine - April 2018

Read online | Tablet edition | Search the news

Huge wealth and a lack of aviation resources offer rich rewards in Asia

The world's biggest continent has fewer business jets per billionaire than any other. Asia is embarking on huge development in terms of investment in aviation infrastructure, aircraft and manpower and Charter Broker has talked with some of those who see the opportunity this presents....

---
Don't miss our next issue: May 24, 2018 Sign up for our free news emails.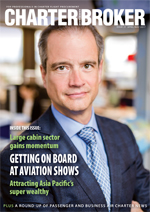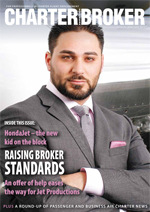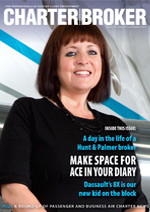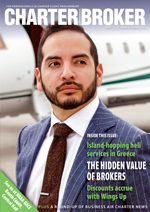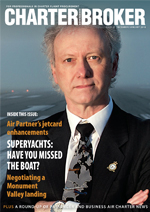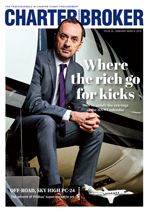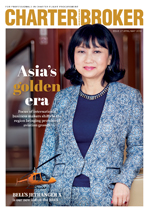 Interested in advertising? See our media brochure for more details.
The latest charter company job vacancies