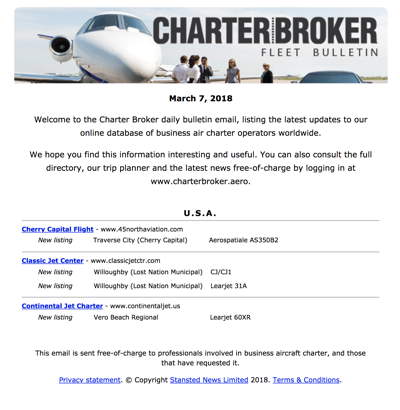 Subscribe to our email Bulletins
Charter Broker delivers two different information Bulletins by email, both entirely free-of-charge.
News Bulletin is published bi-monthly alongside every printed edition of Charter Broker magazine.
Fleet Bulletin is published almost-daily and simply lists charter company fleet additions, new operators and charter news.
Be assured that we will not reveal your email to anyone else, and you can remove your email address from our system at any time:
Banner advertising is available on the News Bulletin, but the Fleet Bulletin is advertising-free.
To receive the Bulletins, simply add your email address to our list here.