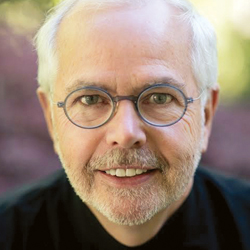 Alyssum Group chairman Jan van Dokkum is looking to deliver an industry-transforming digital strategy
Alyssum Group makes appointments
UK-headquartered aviation investment vehicle Alyssum Group, the parent company of charter platform Victor, has appointed consumer technology leader Joe Cohen as CEO of Victor to replace Clive Jackson, who is now CEO of Alyssum. Cohen is tasked with accelerating Victor's growth and realising its ambition to scale globally.
Previously Cohen co-founded commercial property marketplace Property.Works and before that was founder and CEO of ticket platform Seatwave. He was also responsible for the operation and technology-driven expansion of several online dating businesses and held a non-executive board position with music network Sofar Sounds.
Cohen says: "A passion for delivering world-class customer experiences through technology has propelled Victor's success to date and now, buoyed by recent investment, the company has the means to match its ambitions. I'm looking forward to elevating product development and developing a dynamic, values-led culture within the team that, ultimately, will allow us to serve the highly fragmented jet charter market with its most seamless and pivotal customer proposition ever."
The group has also appointed experienced tech and energy industry leader Jan van Dokkum as chairman. He replaces Alex Sozonoff who becomes deputy chairman.
van Dokkum holds bachelors and masters degrees in electrical engineering and has a 30-year track record for launching new technologies and businesses across a wide range of global industries. He will help the group pursue its long-term strategic plan to facilitate major, consolidating change across the general aviation industry.
Alyssum Group founder and CEO Jackson says: "Jan's background in developing rapid-growth busin- esses will prove invaluable as we look to secure fresh growth capital this year, build the team and expand our portfolio of general aviation companies both in Europe and the US. This drives our long-term plan of creating a digital marketplace to serve the entire private jet community. I look forward to his counsel, creativity and leadership in helping us reach our goals."
Frequent-flyer points programme
Victor has launched Alto, a global frequent-flyer points-based programme, to reward its regular on-demand users. Customers earn points that can be redeemed in blocks of 10,000 to offset the pricing of future flights, and the company has already awarded over $800,000 worth of points based on its past year's charters.
Cohen adds: "In Alto we have listened to our customers and given them what they want; a smart, effortless and totally unique frequent-flyer rewards programme that delivers customers even greater control of their travel and helps ensure that they make the most of every journey with us.
"We're excited about what this means for the wider industry too. We're confident Alto will attract a greater number of regular, committed jet charterers, which is good for Victor, good for operators and good for industry suppliers. We're starting the next chapter of private air mobility."
Contact details