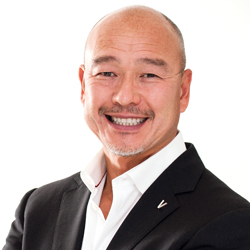 Clive Jackson is CEO of newly-created Alyssum Group, a connected aviation industry ecosystem driven by data and business intelligence sharing
Victor restructures as Alyssum Group and acquires RocketRoute
UK-headquartered charter platform Victor has completed an $18 million Series B investment round from aviation support and aftermarket services company BBA Aviation, technology investment company BP Ventures and from existing shareholders. The co-investment has driven a corporate restructure meaning that Victor now operates as part of the newly-created Alyssum Group, of which Victor founder and CEO Clive Jackson is CEO.
Jackson says: "Victor's first fund- raising in 2012 was the start of a 10-year plan that has helped the company become the number one consumer brand and underlying e-commerce platform for the general aviation industry, and it has paved the way for Alyssum Group's creation. I'm excited about facilitating further change as well as working with an expanded team of talented managers and partners for the next phase of our journey."
Alyssum Group, which is gearing up for its planned Series C investment round in mid-2018, has also acquired aviation services company RocketRoute. Technology platforms FlightPlan and MarketPlace, which deliver flight- planning, fuel and concierge services, will be integrated into a connected digital marketplace to service private aviation customers, charter brokers, operators and suppliers. The acquisition allows for expansion and evolution of the MarketPlace platform to attract a wider range of service providers beyond existing key supplier Air BP, and seek other complementary FBOs and aviation providers around the world.
Jackson adds: "Backed by key strategic investors, and having already now completed the first stage of our acquisitive strategy, Alyssum Group is dictating a new phase of consolidation in our industry. This will help raise business standards across the sector, encourage innovation and boost growth; all of which stand to benefit our various customers, partners and providers."
Contact details