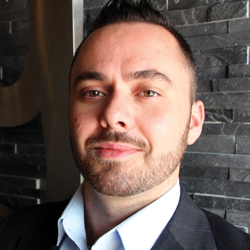 Justin Crabbe's Jettly now offers customers links to hotel and transport groups
Jettly partners with Shangri-La and Uber
Canada-based online booking platform Jettly is now able to offer its members preferential room rates at any Shangri-La, Kerry, Hotel Jen and Traders hotels worldwide thanks to a collaboration with Shangri-La Hotels and Resorts. CEO Justin Crabbe says: "At Jettly we believe that travel should be luxurious and stress-free every step of the way.
"Now we can guarantee an incredible experience on the ground as well with Shangri-La's five-star accommodation throughout Asia Pacific, North America, the Middle East and Europe."
Jettly members can also benefit from UberBlack rides to and from select inter-airport terminals across the United States and Canada thanks to another partnership with Uber.
Contact details