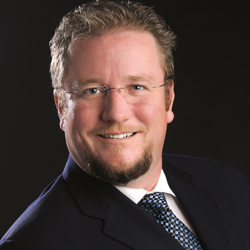 Along with senior colleagues Paul McCluskey is driving discussion on the state of the industry and the US regulation of brokers
Looking to the future with ACANA
A highlight of last year's NBAA-BACE, which took place alongside the IMEX America worldwide exhibition for incentive travel, meetings and events where a number of our members were also ensconced, was for me the reunion of some of the ACANA board. It was the first time we had managed to get together for quite some time. A lot of thoughts came out of that meeting and we are now attempting to find a way of moving forward with them.
The first stage of our plan is a gathering of our members at the NBAA Schedulers and Dispatchers convention at Long Beach, California in February, where we will be soliciting volunteers to serve on the 2018 board and fine-tune an agenda for the year and beyond.
Our membership is open to all companies associated with chartering aircraft globally. We endeavour to be the definitive source of information and guidance and our robust advocacy provides a unified voice concerning regulatory matters and communication with regulatory authorities. The mission behind ACANA is a common wish for best practice within the air charter industry; adherence to the highest standards of ethics, integrity and professionalism. We need to raise the bar, because if something goes wrong somewhere in the system, everybody is in some way affected. I look forward to seeing you there.
Paul McCluskey, chairman, ACANA
Contact details