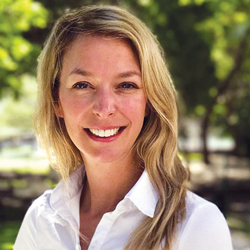 Saskia de Jong becomes sales director for the Americas
The Avinode Marketplace shows strong US charter growth
Requests for US departures through the Avinode Marketplace rose by around 54 per cent for the period January-August 2017 compared to the same period in 2016, from 428,585 to 660,450. Requests for arrivals into US airports also grew by around 53 per cent for the same period compared to the previous year, from 396,806 to 607,606.
The most popular US destination in the last 12 months was Teterboro airport, and the most requested domestic US route was from LA Van Nuys to Las Vegas McCarran. Light jet requests outnumbered all others at 293,320 for US departures in the 18 months from January 2016.
Executive vice president, Avinode Americas, Per Marthinsson says: "Not only is the demand for US business aviation flights increasing but we are also seeing growing numbers of North American Avinode members sourcing flights directly through the Marketplace rather than using a telephone. We're delighted our constant improvements to the system are being appreciated and used.
"Brokers and operators are clearly noting the ever-increasing efficiency of the Marketplace and over 30 per cent of operators are now quoting back within 45 minutes of a request being submitted. The telephone is no longer the only way to complete a flight booking quickly. Put simply, North American brokers are now very comfortable communicating with operators through the online Marketplace. This trend is set to continue. As traffic volumes grow, all members of the industry will want the most efficient means of processing requests."
Internal appointment
Saskia De Jong has been appointed sales director Americas, which now also includes Latin America. Marthinsson says: "Saskia's experience in the US business aviation industry is superb and we are very lucky to have her as part of our team. She has a great understanding of Avinode's vision and is able to implement her industry knowledge to lead the team in the region."
Business aviation rises to the challenge of Hurricane Irma
Avinode data showed business aviation responded superbly to Hurricane Irma. Marthinsson explains: "Yet again we have seen the unique humanitarian value of business aviation. In a crisis, the industry always unites to provide vital support whenever, wherever and however possible.
"For many of the millions of people seeking to evacuate threatened parts of the Caribbean and Florida, business aircraft came to the rescue. Brokers, operators and indeed our own team at Avinode worked relentlessly to provide the support needed. Many pilots volunteered their services and many customers gladly moved their booked flights to allow aircraft to be focused on the humanitarian effort. It's no exaggeration to say the business aviation industry literally saved lives during the crisis."
AsBAA award
Avinode was named 'Best Business Service Provider' at AsBAA's Icons of Aviation Awards 2017. Co-founder Niklas Berg says: "We continually strive to be the market leader in our area of business and we feel that winning this award is a great testament to the hard work and commitment of the Avinode team, as well as our accomplishments in providing the highest standards of service.
"Charter capacity and demand in Asia has consistently increased over the last few years, and with it there has been a growth in brokers and a steady increase in charter requests through the Avinode Marketplace. We are committed to supporting the business aviation industry in Asia and the potential for further growth in this rapidly expanding market is significant."
Contact details