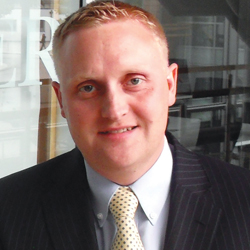 Joe Halanen has been assisting Air Partner's weather-struck clients
Air Partner offers JetCard enhancements
Independent aviation consultancy Conklin & de Decker has again ranked the Air Partner JetCard as the most flexible membership programme in Europe, and the JetCard team has introduced new gourmet menus across 34 airports in Europe. Members can enjoy fine dining during the flight thanks to a collaboration with high-end catering partners such as London Stansted and Farnborough airports- based On Air Dining. Food can also be sourced from clients' favourite restaurants, including a number of London's dining hotspots.
In addition the company has launched a £1 million JetCard that entitles the holder to up to 86,625 nm or 225 hours of flight time, enough to go around the world four times. Owners will also receive a personal concierge service for one year, invitations to a curated calendar of partner events, an open bar pre-stocked with travellers' favourite tipples and a five-hour credit bonus.
2017 first half results
In its recent half-year results Air Partner reported that renewals were up 24 per cent in the first six months of 2017 compared to the same period last year, and overall utilisation continued to be high.
Air Partner diversifies into environmental and ATC services
Air Partner has acquired SafeSkys, a wildlife hazard management, bird control and air traffic control services provider to UK and inter- national airports. The acquisition has been funded from Air Partner's existing cash resources, aligns to its long-term strategy and objectives, and is expected to be earnings enhancing in its first full year of ownership. The company will be rebranded as Air Partner SafeSkys.
CEO Mark Briffa says: "SafeSkys' specialist activities are in sectors key to aviation safety and the team's passion and customer focus make it a great acquisition for us, adding to our capabilities in managed services, consulting and training, and extending our activities with the airport customers. We look forward to supporting its growth in the years ahead with investment in organic initiatives and complementary acquisition."
A summary of summery activity
The company operated over 2,000 flights during the three months from June this year. Summer enquiries were up 53 per cent over 2016 with a growing trend for multi-flight holidays and trips combining business and leisure. Most booked was the Citation Excel due to its competitive price and the fact that it is the smallest aircraft with standing headroom. The most popular drink was champagne.
Ibiza, Palma and Nice were its busiest European destinations for flights from the UK, with a particular trend being long weekend get-aways in southern Italy, Ibiza and the South of France. In Germany the most frequented routes were from Berlin, Munich and Frankfurt airports to the southern Mediterranean, while a large number of French clients made the trip from Nice to Rome. In the US, the hottest destinations were the Caribbean and the Hamptons, knocking Florida and Los Angeles off the top spot from 2016.
Weather-related evacuations
The Emergency Planning Division has been assisting clients affected by the widespread adverse weather conditions. The division experienced a 200 per cent increase in enquiries during the busy storm season and was placed on standby to move people off the Caribbean islands several times as businesses sought to ensure the safety of their staff.
In addition, a leading US financial services company and a US-based security consultancy have signed up for these services in the past month due to security concerns in a number of countries in which they operate.
Emergency planning manager Joe Halanen explains: "In recent months we have seen a large increase in interest in our emer-gency air evacuation service. Extreme weather events such as the hurricanes in Texas and the Caribbean, as well as the security situation on the Korean peninsula, have caused many organisations to think about how they would move their people away from danger. We have significant experience of providing safe air evacuations and would like to remind those in hazardous situations just how critical it is to make evacuation plans well in advance of any incident. We cannot stress enough the importance of having a robust process in place that can be implemented at a moment's notice."
Contact details