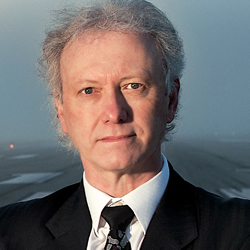 Le Bas International COO Tracey Deakin considers the implications of adding yacht charter to the business jet charter broker portfolio.
Yacht charter for jet customers – have you missed the boat?
Arranging private jet charter may keep you busy enough, but a number of business aviation brokerage companies have identified an opportunity to move into the arena of yacht charter. Among Charter Broker's worldwide readership come tales of cross-over business and similar specialisms. While adding to the responsibilities of client care and potentially challenging the smooth-running of operations, the rewards can be seen in customer satisfaction and increased business in all areas. We consider how best to move into a market that has strong similarities to business air charter, but some very powerful divergences.
Aviation services group Air Partner has partnered with luxury yachting activities company Camper & Nicholsons International to create a one-stop shop for luxury air and sea-based travel needs. The arrangement enables the two businesses to leverage each other's client bases in order to offer a full suite of private jet and superyacht services. Meanwhile, other brokers are bringing their own marine specialists onboard or forging familial links.
The End for fishing and cruising
At the eastern-most end of Long Island in the state of New York is the town of Montauk, which goes by the name of The End to those in the know. It forms part of the Hamptons, a group of villages and hamlets on the Atlantic coast where the rich have second homes and where the affluent go on vacation. It is considered to be one of the best fishing spots in the USA, and Florida-based Air Charter Advisors (ACA) owns yacht charter brokerage Montauk Yacht Charters, which offers a 65-foot Sport Fish Hatteras for fishing, day cruises and longer term charters.
ACA president Adam Steiger says: "Although this is a great entry into the yacht market for us, and we have been doing this for more than five years now, the real money is in the term charters where people are booking the yacht for multiple overnights and using it as a vacation."
Steiger notes that the best way for an air charter company to benefit from yacht charter is to specialise in superyachts, or anything over 100 feet. Here term charters can range from around $40,000 - $800,000 per week and include staff, fuel and advanced provision allowances for food and beverages. Many include toys as well, such as jet skis and tenders. But the most rewarding are those booked in resorts around the Greek Isles rather than Miami, where the market tends to be flooded.
From the British Virgin Islands to the Mediterranean
At least 90 per cent of the aircraft customer base of aviation services company Interior Solutions in Montreal, Canada, owns, operates or charters yachts. The company itself has been in the aviation business for the last 30 years and it is from conversations with these clients that it has been persuaded to move into the yacht arena.
Its clients want to go everywhere: Arctic expeditions, Tortola, Greece, the Italian Riveria, the South of France and the white sandy beaches of the Caribbean Islands. They like to discuss costs, range, speed, the number of crew and the communications and entertainment systems, but the trend seems to be for smaller boats with big features, where comfort comes in a personalised and cosy package but with large windows and open spaces.
The potential to achieve referrals and generate future opportunities across the business is driving diversification, but president and CEO Steven Lewis notes that planning and logistics have become truly complex. Organisation must be tightly scheduled and there must always be a plan B in place: "Old-school experience trumps technology and never disappoints," he says. "But blending both is the key to success. That and passion, good timing and an established contact base of trustworthy associates."
Dubai-based Jetex started talking to its customers to under-stand why and where they were travelling, and as a consequence developed an all-round trip support solution for air and sea. "The two disciplines share uncanny similarities," says head of lifestyle Gabriel Meza, "from the clientele and services to experiences provided." As a global company its clients travel all around the world but the Mediterranean proves particularly popular, as do Benetti or Majestic yachts with five to seven cabins and an experienced captain and crew.
He adds that the vast amount of information available both online and in print can lead to data and sensory overload for travellers so Jetex's wide network and service portfolio allows the company to manage and align the many variables of each trip. This in turn provides clients with an end-to-end solution including trip support, ground handling, fuelling and bespoke concierge services.
Whatever the weather
JetSolution Aviation Group launched its YachtPro division in 2016 to provide services to owners of superyachts. The company recruited a team of experienced professionals, dedicated marine surveyors and international crew to bring hands-on expertise evaluating options on behalf of its clients. "We spent a lot of time working with marine authorities so that our clients see us as professionals," says key account manager Jacqueline Yiu. "We can interpret the data better than others, and we can look farther ahead and provide customised services ranging from simple advisory to professional sea vessel management recognised by the yacht industry and by superyacht owners."
YachtPro completed a memorable superyacht transaction involving a Ferretti 112 custom-line which completed a round trip voyage from Hong Kong to Cambodia and back – a breakthrough, apparently, in the Hong Kong superyacht industry.
Yiu explains that trip planning for yacht charter is complicated in that it involves more crew, fuel stops and resources than jet charter and is highly sensitive to weather conditions: "The planning will depend on a client's budget and also on some particular requirements; whether it's deciding which day of a week-long charter will be best for breaking out the water toys, getting the boat out of a bad storm in a hurry or preparing to cross the Atlantic." The clients like superyachts with a swimming pool, jacuzzi, spa centre, helicopter pad, cinema, gymnasium and more. They want to spend time away from the crowds, especially during Chinese New Year or other festivals, and they want a crew to provide them with everything they need.
But some things are the same; weather can disrupt the best laid plans and Yiu advises that when problems occur it is not always useful to leap into action straightaway: "For example, when bad weather hits we allow ourselves some time to prepare course adjustments for the captain to consider. We suggest alternative ports to bunker in, or make recommendations as to how best to avoid it. And this all unfolds as the passage goes on."
A mutally beneficial arrangement
Hong Kong broker L'Voyage is currently partnering with a yacht charter brokerage in what it describes as a mutally beneficial arrangement. The businesses share an overlapping clientele, although while the arrangement adds value to the company's existing clients it also gives them the opportunity to tap into a few new ones. And it seems that many yacht charter clients also charter business jets because there may be no direct commercial flights servicing many of the destinations that their yachts embark from.
Popular yachting destinations for private jet clients include the Caribbean and the Mediterranean, most notably Malta, Sardinia, San Marino, Nice and Monaco. One stand-out request in the Med was to organise a wedding on a 300-foot yacht. Within Asia it is predominantly Phuket, Malaysia and Singapore. Top choices for purely leisure or vacation trips include Sapporo, the Maldives, Saipan and, to lesser extent, Palau and Guam.
Aircraft charter operations officer Serena Lui notes that the gaming ports tend to see a high influx of clients during peak seasons such as Chinese New Year and Christmas. These destinations include Macau, Manila, Malaysia and Singapore, but there is competition from the casino's own charter teams to take care of client travel.
Aside from the technical differences, yacht chartering requires a different mindset, with different logistics to tend to, compared with business jet chartering. "For instance, in a business jet charter environment, you're concerned with the client's experience getting to the jet, being in the air, and then getting off the jet and into ground transportation," says Lui. "With yacht charter, the key difference is that the client may be chartering for a continuous and much longer duration, maybe even for a year. This changes the logistics completely with regards to fuelling, maintenance, supplies, catering, crewing and more."
Longer lead times
Having seen an increasing number of enquiries from clients about sailing charter, Swiss charter agent Vertis extended its boutique service to the world of yachting in 2016 and chose to work exclusively with UK-headquartered yacht charter company Ocean Independence.
"We are confident in our ability to advise on the most suitable aircraft for long range flights and through this partnership we can offer the same level of knowledge for yacht charter," says yacht charter manager Janine Emmenis. "Lead times are longer than those for jets so we can advise clients of yacht availability early in the season. Our clients welcome the fact that they can make the complete end-to-end arrangements through one contact, it saves them time and removes any concerns regarding the level of service they may receive."
Vertis' Middle East and Africa clients tend to request larger yachts for their holidays since they offer an exclusive, essentially private environment that enables families and friends to enjoy time together without too many interruptions from the outside world. Yet they come with all the comfort and convenience of chefs, nannies and stewards to take care of them; as well as an array of water sports equipment and onboard swimming pools. The Mediterranean is a perennial favourite destination with its myriad of coastlines and luxurious marinas, but more unusually Emmenis is currently working on a boat trip in the Chilean fjords.
Providing clients with this additional service increases the likelihood of returning custom. A relationship develops that serves to underpin future business, and clients are more likely to tell their colleagues, family and friends about the service, which in turn generates more business. But while the challenge of moving into another specialisation is always to manage a client's expectation, Vertis partnered with a long-standing industry expert to minimise the associated challenges. "We were immediately able to offer a parallel service that met and exceeded client requirements," adds Emmenis. "The fact that we have the boutique relationship, a reputation for going the extra mile for our customers, and the understanding of this market segment, positioned us very well to make the move."
You can't fit a flyboard on a fully loaded Challenger
Russia-based Liliental general manager Andrey Rulev recalls a jet charter where the customer asked for a yacht with a nice interior for a week's sailing around the Greek island of Heraklion. The client flew there with his wife, three children, a dog and some friends on a Challenger 605 from Moscow. But when they arrived on the yacht the children wanted to use a flyboard. There wasn't one. So Liliental's concierge manager had to find one, and he managed to get it delivered on the second day of the vacation.
"The family used it and liked it, and when the holiday was over they wanted to bring it back home with them," says Rulev. "And they asked us to put it on the jet." However, not only are fly boards quite expensive, around $330,000, but they are a sizeable piece of equipment and this one would not fit inside the baggage area of the Challenger 605. In any event, they had a lot of baggage with them as well.
"We had to organise a larger jet for their flight back to Moscow, which of course meant incurring cancellation fees for the Challenger 605, and these were high," he adds. But the client said that he had friends on the island who would be happy to fly back to Moscow on the Challenger 605 at half the price. Rulev found a Legacy 650 for their return flight that could accommodate their luggage, the flyboard and all the party. He now has a regular commission for a large jet charter and associated yacht charter for a sea-loving customer, his family and their flyboard.
No need to juggle multiple payments
Asian Sky Group's inclusion of yacht charter into the company's charter service came out of one client's desire to have all charter needs taken care of in one place. From there, business operations manager Carmen Chan came to understand that more and more air charter customers are interested in including a yachting element into their holidays. "We are now determined to provide a full concierge service to cover all our clients' needs, so they can get away from dealing with different vendors and juggling different payment methods. This simplifies the process and makes planning easier," she says.
The company anticipates increased activity in this new business segment and already finds that many clients are interested in yacht charter for short holidays to nearby locations. As ASG is in Hong Kong, Asia-based clients can easily access some of the world's finest islands and tropical destinations.
Chan is in the process of organising a trip to the Maldives for one of her clients, who will also be getting married during the vacation. She will have to work with the wedding planner while also ensuring that the guests' travel arrangements are taken care of, not least their private jet travel to and from the island. From there guests will enjoy a five-star resort and spa and a few days on a superyacht. "This package will include all the bells and whistles a VIP client would expect, and then some," she says.
Lifestyle experiences
ASA Group has set out to provide yacht charters as well as other unique experiences as part of its service through its ASA Lifestyle Experiences department. In a 'back to front' charter it recently arranged for a private yacht to sail some clients to Malaysia to catch a private jet. Requests for yacht rentals tend towards the Seychelles, Thailand, Maldives and Europe, and a contract back in May was achieved for a private jet with VIP access to events and the use of a yacht for the Cannes Film Festival.
Director of concierge and lifestyle services John B Sutherland says: "We believe that our lifestyle service brings a great additional benefit to our clients and partners in that we can provide opportunities and experiences to them that they may not be offered through other air charter companies and we are already seeing the benefit of this."
In the last couple of months the group has secured an exclusive representation agreement with Koh Rang Noi, the only private island in Phuket, and for two luxury yachts that can be chartered as part of the services for renting the island, or independently to its private jet clients. The Savan is a 70-foot motor yacht sleeping 30 people and the Trilogy is a 56-foot yacht for 16.
Rotary relationships
Helicopter charter is a very different business to fixed-wing charter. When a client wishes to charter a helicopter there are a multitude of factors that come into play that concern not only the type of helicopter they choose but how much confidence they have in the crew. "Flying from a house to a field is a very different experience to going from airport to airport," says Luxaviation Helicopters CEO Charlotte Pedersen. As a result, many customers want to have a direct relationship with the operator. UK operator Starspeed, owned by Luxaviation Helicopters, has an approximate split between direct customers and broker customers of 75 per cent to 25 per cent respectively. This is in contrast to the fixed-wing charter department of Luxaviation which reports a split of about 45 per cent to 55 per cent, with the majority of business coming from broker customers.
Nevertheless, Luxaviation Helicopters recognises that brokers are an intrinsic part of its business. "While customers often like to have a personal connection with an operator's brand and service, leading them to book directly, the availability and price factors that are a major part of using a charter broker are important to our clients," Pedersen says.
However, the differences between fixed-wing and rotorcraft charter become magnified when considering the operations that make VVIP helicopter charter exceptional, such as the ability to align it with yacht charter. In this sector each client's preferred yacht will require a specific helicopter, as it is essential to ensure the craft can land safely on that particular yacht. Therefore the company's key relationships here are with the brokers and the yacht management company to ensure the two vehicles will work together, with safety of paramount importance to all operations. "Clients will often choose to come directly to Luxaviation Helicopters as we have operators with years of experience in these areas, such as Starspeed, and so we have the capacity to arrange every step of a journey, from jet to helicopter to yacht, in one place," she adds.
Luxaviation Helicopters also has a partnership with Azur Hélicoptère, based at Nice Côte d'Azur International and Cannes-Mandelieu airports, that operates the Luxaviation charter desk on the French Riviera, coordinating all charter requests. It has a fleet of 23 single and twin engine helicopters with FBOs located at Cannes, Nice, St Tropez, Monaco, Lyon and Courchevel.
Overall it seems that, despite the potential pitfalls that can go hand in hand with moving into another field of expertise, if managed properly the rewards can be plentiful. California-based Le Bas International keeps away from any concierge type service, yachts included, because it means dealing with a third party, which brings an element of risk into the transaction. "Any time you go outside of your area things are harder to control," says COO Tracey Deakin. "We are used to dealing with the US Transport Security Association, we know how it works, but when it comes to yachts then it's another matter. In the eyes of the client you are responsible if anything goes wrong." But challenges can be managed by aligning with, or bringing in, established expertise. And of course yacht charter is only one of the very considerable number of adjuncts to air charter brokerage.
Contact details