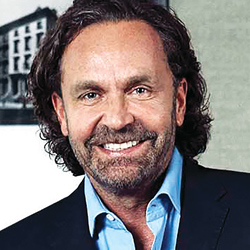 Thomas Flohr is now offering priority booking via VistaJet Direct
VistaJet directs digital membership
VistaJet has launched VistaJet Direct, a digital membership offering priority access to its one- way and empty leg flights at preferential rates, via app and website. A yearly membership of US$10,000 will allow customers to request bookings on all available VistaJet aircraft prior to the charter market. Members can plan and request flights with digital visualisation and, once a booking is confirmed, VistaJet guarantees availability on one of its wholly-owned fleet of over 70 identically designed aircraft.
Through the app's in-built geo-location services members receive a push notification to their smartphone when a suitable flight is available, which they then tap and book. It offers real-time fixed pricing and the entire booking process can be completed in minutes.
Chairman and founder Thomas Flohr says: "Today's launch is all about giving our customers, and all business travellers, as much flexibility and choice as possible. With the addition of VistaJet Direct flying with us is easier than ever. Customers can now book a flight and access the full array of our services no matter where in the world they are, at a time that suits them."
Rhône Capital investment
Private equity company Rhone Capital has invested $150 million, which together with secondary acquisitions gives the firm a $200 million stake in VistaJet.
Flohr says: "With the invest-ment announced today, the equity valuation in excess of $2.5 billion and our fully scalable technology driven business model, VistaJet is ideally placed to take advantage of the opport- unities to shape the market as it further develops in the years to come."
Contact details