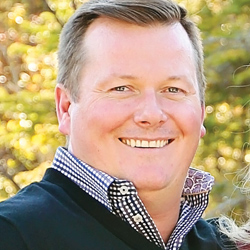 Josh Dodd found the flexibility and common-sense approach of the Guernsey director of civil aviation enlightening and rewarding
Avionco is working toward receiving Guernsey AOC
Guernsey-based Avionco is in the final stages of applying for its Guernsey commercial AOC, which will allow it to focus on managing business aircraft in Europe.
Vice president Josh Dodd says: "We have secured our first aircraft, a 16-seat Bombardier CL850 for charter throughout Europe, the Middle East, North Africa and Russia. We are partnering with Skyline Aviation, Austria, which will be providing the sales, marketing and logistics for the venture and we will be operational from early November."
Gaining the AOC is a chall- enge for any service start-up and in Avionco's case required a year-long effort to navigate the simultaneous tasks of securing an aircraft and meeting the conditions for AOC approval. To mitigate risk and maximise the business potential, Avionco essentially took the same acquis- ition advice they've been giving their own customers for decades; acquire the aircraft you need but ensure that there will be work for it right away.
"We expect this AOC expan- sion will help us achieve double digit growth over the next five years," adds Dodd. "We've got the right people, the right locations and now the aircraft to elevate our offering and move forward."
The company is making no secret of its aggressive growth plans to take on more Gulfstream, Airbus and Boeing aircraft. "The experience of gaining the Guernsey AOC required us to complete an exhaustive strategic assessment of the European market which in turn showed us even greater opportunities," he says.
Contact details