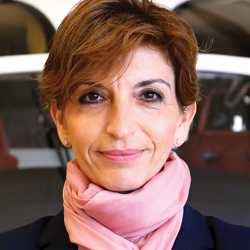 Charlotte Pedersen has overseen the acquistion of Starspeed by Luxaviation Helicopters
Luxaviation Helicopters acquires Starspeed
Luxaviation Helicopters, part of the Luxaviation Group, has acquired global helicopter management, charter and training company Starspeed. The deal is Luxaviation Helicopters' first acquisition since launching in February 2017 and positions the company as one of the world's largest VIP and VVIP helicopter operators. Starspeed's fleet of 23 craft including Sikorsky S-92 and S-76; Airbus Helicopters EC155, AS365, EC145, EC135 and AS350; Leonardo AW169 and Bell 429 helicopters.
Luxavation Helicopters CEO Charlotte Pedersen says: "After careful consideration of the market it was clear to us that Starspeed is one of the best corporate and VIP helicopter management companies in the world, with an outstanding reputation and the highest safety standards available."
UK-headquartered Starspeed will retain its identity, leadership and personnel, but will benefit from an expanded back office and a wider breadth of resources.
"As operations become increasingly complex there is a need to provide a greater scope of support services," adds Starspeed director and accountable manager Simon Mitchell. "By joining Luxaviation Helicopters, a world- wide operator, we have found a cost effective and efficient way to expand and strengthen the foundation services we provide, including efficient charter flights, exclusive VIP charter services and instrument rating and conversion training for qualified pilots wishing to extend their skills. Together, we will be able to achieve far more for our clients than we have been able to previously."
Contact details