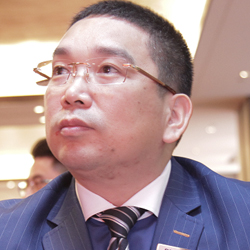 Bluejet CEO Cheng Xingming believes that China will soon surpass the USA as the world's largest private aircraft market
Bluejet promotes China's shared access philosophy in Times Square
China-based flight services platform Shenzhen Qianhai Bluejet Aviation Service (Bluejet) recently advertised its message of shared access to, and shared leasing of, privately owned aircraft in China on the digital screens overlooking Times Square in New York.
Bluejet is a unicorn company in the Chinese private flight sector and operates an inter-national flight business with North America as the primary market. It offers a full range of business jet and air ambulance services for its Chinese corporate clients. With its shared access approach, Bluejet allows clients to reduce their spend on corporate flight services from over US$ 30,000 to less than US$ 1,500 per person per trip.
Earlier this year it added direct intercity flights to specific destinations and tourist attractions to its offering, and the company is also setting up a network of corporate aircraft management firms.
Contact details