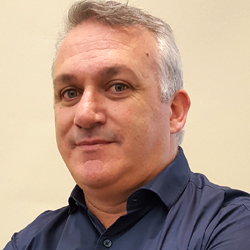 South American Jets CEO Max Brog organised flight support for NASA's space particle search
Above and beyond: South American Jets participates in search for cosmic particles
The team at South American Jets (SAJ), a Buenos Aires, Argentina-based brokerage and BACA member, loves a challenge and one such is its recent collaboration with NASA on a scientific research project to detect the most energetic cosmic particles ever observed – ultra-high energy cosmic rays from beyond our galaxy that penetrate the Earth's atmosphere. Experiments like this constitute a monumental step in human understanding of how new elements in our galaxy and dark holes in deep space are created.
The project was to take place in New Zealand and the American government needed to source several aircraft options to support it. Following the recommendation of a NASA sub-contractor with whom it had previously undertaken exhaustive work in Peru, SAJ was contracted to audit more than 30 operators in New Zealand and Australia to fulfil NASA's require-ments for an unpressurised aircraft with a range of 1,200 nm; seats for two operators plus cargo capacity of 300 lbs of equipment; the ability to fly with the door open; and available for at least one month on standby mode waiting for the right weather conditions to launch a balloon the size of a football stadium.
SAJ moved a Cessna 421 Golden Eagle to Wanaka airport in New Zealand where NASA's calibration lights and support equipment were being installed and tested on the ground. Later, it arranged for a test flight of the aircraft to practice manoeuvres ready for the actual mission itself.
A few weeks ago NASA launched the super pressure balloon test flight, its third, equipped with the high-tech Extreme Universe Space Observatory payload, which detects cosmic rays by their UV fluorescence. SAJ then arranged for the Cessna to reposition to Tuuta airport on the Chatham Islands, an archipelago in the Pacific Ocean about 650 kilometres east of mainland New Zealand, to wait for the balloon's arrival. In fact one of SAJ's representatives was in New Zealand for the duration to provide support during the whole of the operation.
In the end the balloon was not able to sustain constant height and the experiment had to be terminated. "The balloon was designed to float at a stable altitude for long durations despite the heating and cooling of the day/night cycle," says NASA's balloon programme office chief Debbie Fairbrother. "Although cold storms can alter altitude, it is clear that the balloon was no longer floating as designed and a leak was confirmed on its third day of flight. We were still able to collect a great amount of flight data and we will apply lessons learned to future flights."
South American Jets CEO Max Brog says: "After nine months of work, we are proud of our role in the NASA programme. We love serious challenges and scientific research has plenty of them. This has demonstrated our experience and commitment when conducting hard and challenging tasks."
Contact details