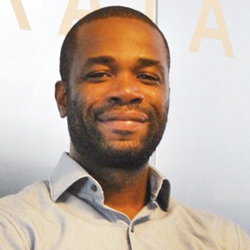 Donovan Frew is chief technology officer for Stratajet
Stratajet strengthens tech team
UK-headquartered booking platform Stratajet has appointed Donovan Frew as its chief technology officer to work alongside founder Jonny Nicol in expanding the company's technical infrastructure. Frew has a masters in software engineering from the University of York and has worked in a range of industries including telecommunications, criminal intelligence analysis and, latterly, travel and hospitality as CTO for Secret Escapes.
Frew comments: "There are very few industries left that are still doing things today the same way they did 25 years ago. Unfortunately this is largely the case for private aviation. Many start-ups talk about disruption but what Stratajet is doing is truly unique and I couldn't pass up the opportunity to be a part of the company's aspirations to build on its initial success."
Nicol adds: "With a tech-nology as advanced as Stratajet's, we need someone of Donovan's significant expertise to keep the platform at the forefront of the private jet industry. His know-ledge of software development, coupled with his experience in the travel industry, sees him perfectly positioned to drive our technology strategy in our mission to fundamentally change the way people travel."
Fifth place in Deloitte UK Technology Fast 50
Stratajet has landed a top five spot in the Deloitte UK Tech-nology Fast 50 list, which ranks the UK's 50 fastest growing technology companies based on percentage revenue growth over the last four years. Stratajet grew 3,634 per cent during this period. According to Deloitte the companies appearing in the list generated around £1 billion in total annual revenues in the year 2016/17, employing more than 9,000 people including 1,800 in R&D alone.
Founder Jonny Nicol says: "Ranking so highly among such an impressive roster of companies is testament to the hard work that the team has put in over the last four years. We have strived to develop a revolutionary product that can bring private jet travel to the masses, through technology that is unrivalled in the space. It is therefore immensely rewarding to see this hard work recognised and we are grateful to Deloitte for the honour."
Contact details